Are you planning to go to Maldives? You will not get bored in here because there are lots of great things you can do there. Here are some cool things to do when you travel the small island nation in South Asia.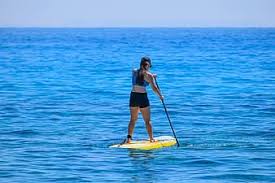 Paddle Boarding
You can enjoy this unique sport in the calm shallow waters in most islands in the Maldives. Paddle along in safe bays and see beautiful aquatic creatures below the clear waters.
Surfing
The Maldives has one of the best surf conditions and one of top-class surfing destination. Gaafu Dhaalu Atoll also known as Huvadhoo Atoll is considered as one of the best in the world. You have to good at surfing as the surf conditions here are meant for the pros. If you do not have the surfing skill level of a pro, you can enjoy watching the pros while drinking your morning coffee. If you still want to try surfing but is not confident enough to try the great quantity and variety of waves, there are other islands in the Maldives to take surfing lessons.
Massage
You can find some of the best places for couples seeking spas and wellness in the Maldives. The island is a place to make you feel relaxed and pampered, treat yourself to a massage. If you are on vacation with your partner, get a couple's massage to up the romance factor.
Romantic Dinner
The lovely beach is a perfect place to have romantic dining. Make the night memorable by celebrating the night with your special someone with a romantic dinner. Skip the smorgasbord and enjoy the beautiful sunset at the beach with your loved one.