Whether you want to relax and swim on a remote island or just go on a hike with friends, there is much to explore and places to go. Here are some of the best places you can check after Covid-19: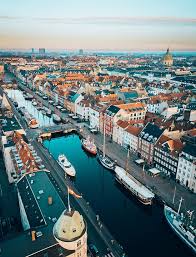 Copenhagen, Denmark
Known for having the happiest people, Copenhagen has long been the place where travellers love to see. Together with having colourful merchant houses, cycling culture, and great restaurants, the city is perfect for any travellers.
Copenhagen has even opened Kongens Nytorv, its popular square where it has been closed for seven years because of the construction of a metro line.
The Museum of Copenhagen is also happening this year, so you can visit the place once the pandemic is over. You can also visit Tivoli Gardens, which is the second-oldest amusement park in the world. It has beautiful gardens, lake and playgrounds which is still popular among visitors.
Dominica
The 290-square mile island has long enjoyed lush rainforests, deep ravines crisscrossed by 365 rivers, and foliage-engulfed peaks. Better check Rosalie Bay Eco-Resort which is newly renovated and open. Dominica is also enjoying an impressive luxury hotel boom, thanks mostly to its longstanding Citizenship by Investment program.
There are luxury properties such as Cabrits Resort & Spa Kempinski, Hilton's Tranquility Beach and the Marriott Anichi Resort & Spa.
Go on a hike into the Valley of Desolation or go on a refreshing dip in the waterfall-fed Emerald Pool. And of course, don't forget to submerge yourself in world-class snorkelling and diving where you can find colourful sponges and sea creatures.